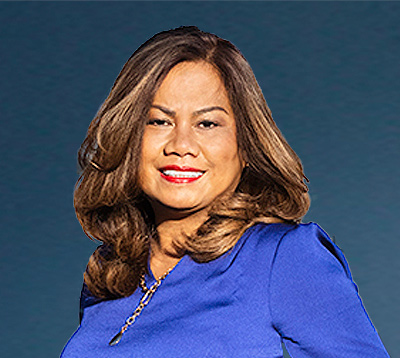 President
Mary Ann Burstein
Mary Ann Burstein, a dedicated real estate agent who has proudly served the Alexandria, VA area. Her expert guidance and knowledge of the housing market are invaluable to her loyal clients, whether they are buying or selling million-dollar estate homes or condos on the square.
A Licensed REALTOR® in Virginia, Mary Ann has proudly lived in the Northern Virginia area for nearly three decades. She is an active member of her Alexandria community.
Mary Ann is a member of NVAR (National Virginia Association of REALTORS®), VR (Virginia REALTORS®), NAR (National Association of REALTORS®) and a Major Investor of RPAC (REALTORS® Political Action Committee).
Vice Director
James Lewis
James lives and works in Alexandria. He moved to the City 10 years ago because it was a diverse, vibrant and dynamic community where neighbors know and care about each other. Alexandria has been an ideal home for James because the City attracts civic-minded people who embrace progressive values and support policies that reflect those ideals.
He graduated from William & Mary and went on to earn a Masters in Strategic Studies at the U.S. Army War College. After college, he worked with underprivileged youth, leading them in conservation projects to improve city parks. He is a former Capitol Hill staffer with experience crafting progressive legislation.  Now, he works in health care advocacy, fighting to reduce the cost of prescription drugs.
James has been active in Democratic politics for years. He's served as an Alexandria Democratic Committee Precinct Captain for Lyles Crouch (South Old Town) and was President of the Virginia Young Democrats during the 2017 elections. During that cycle, he helped Democrats win all statewide offices and make tremendous gains in the House of Delegates. He's also been a leader in the national party, managing policy and issue advocacy for the Young Democrats of America.
Past President – Sponsorships
Anna Davalos
Anna is a storyteller. It's what drew her to journalism. She is an Emmy winning News Producer and owns Alejo Media. She and her team have turned their passion into a mission to learn your company's story, and craft a unique video that fits you. As owner of Alejo Media she works to make your vision become a reality. She co-hosts the podcast "2 Girls Talking" with her PR partner, Ashley Bernardi. They talk about all aspects of life with a host of guests around the world.
Treasurer
Stephen Greksouk
A DC-area native, Steve honed his customer service and business acumen with 15 years in restaurant management prior to joining Burke & Herbert Bank as a Mortgage Loan Officer. Steve is customer-focused and committed to making the mortgage process as smooth as possible, providing responsive, timely service to all of his clients.
Steve holds a degree in business management from Virginia Commonwealth University, and is also a US Air Force veteran. He lives in Alexandria's Del Ray neighborhood.
Director – Lunch & Learns
Jennifer Ayers
Jennifer Ayers oversees the day-to-day operations of ALIVE!, a 501c3 organization dedicated to improving the lives of Alexandrian's in need. This includes working with 45 congregations, city agencies, nonprofits, and other community-based organizations, supervising program functions and staff. Jennifer has two kids and a dog and has resided in Alexandria for nearly 20 years. She Volunteer for many activities including the PTA, Church, and the Alexandria Small Business Development Center.
As President and operator of ECCA Payroll company, Joel is a long-time resident of Alexandria's West End. He has substantial business knowledge and is involved in many networking opportunities.
In his role as Chief Creative Officer, Allen Brooks leads a diverse team of creatives and engineers. He oversees marketing, media, and people. Since he joined Building Momentum in 2017, he has been instrumental in growing the team from four employees to over 20 and revenue has grown from less than $1 Million to over $5 Million in just three years. He is responsible for the creative vision behind The Garden, the company's event space that has become a meeting place and beloved community hub in the DC Metro region.
Recently chosen as one of the Alexandria Chamber of Commerce's 40 Under 40, Allen is involved in a number of civic-focused organizations including the ALX Chamber, the Board of Eisenhower Partnership, and the Eisenhower West/ Landmark Van Dorn Implementation Advisory Group. He also is on the Advisory Council for the District Makers Collective and has been actively involved in the public school systems organizing field trips with the goal to introduce students to careers in STEM, as well as working towards developing a training program for teachers in Alexandria Public School System.
Allen Brooks graduated from Christopher Newport University with a  BA in Theater, Arts, and Film Studies.
Leaving behind the promised career path and the managerial position at one of the biggest multimedia corporation in Vietnam and in South East Asia, where he managed hundreds of people and handled multimillion-dollar projects & contracts, Michael Bui decided to come back and joined his family dream
of introducing the diversity and beauty of Vietnamese Cuisine to the U.S.
As co-founder & CEO of T-ZO, LLC, a food service and food processing technology company in Alexandria, Virginia, Michael Bui not only oversees but gets involved into all aspects of the company's marketing, sales, management and operations. T-ZO uses palettes from Vietnamese Cuisine in general and Northern
Vietnamese Cuisine in specific to develop and make foods & services to serve customers.
Michael Bui's objective is to make T-ZO's products and services become one of the most popular ones in the DC Metropolitan Area.
After 41 years as a New York Life Insurance agent, using Life Insurance, Investments, Retirement Products, and Long Term Care Insurance, we help provide financial security and peace of mind for individuals, their families, business owners, and their employees.
Director – Programs
Iris Lopez
Iris Lopez has been in the banking industry for 19 years, the last seven of which have been with Old Dominion National Bank. She is responsible for the management and growth of the Tysons Branch in Tyson's Corner. Her skills include Commercial ending, Customer Service, Banking, Commercial Banking, and Loans.
Meronne Teklu is an experienced leader of large, remote teams & serves as a trusted advisor on all things diversity, equity, inclusion, management, & tech strategy. Currently, she works as a consultant with Deloitte's US CIO Program's Executive Women in Tech initiative. Previously, she led cross-functional Agile scrum teams and launched 30+ innovative features focused on evoking feelings of delight, ease, & efficiency across government and commercial industries.
Meronne is a graduate of the College of William & Mary in Williamsburg, VA. When she isn't working, she's actively engaged in the Alexandria community — enjoying the diversity of foods & businesses. She is the founder of Meronne LLC, where she provides 1:1 career mentorshIp sessions, e-learning services, and management and strategy consultations for nonprofits and small businesses.
 Sal Amado is a creative, driven, and curious professional with 22 years of experience in the education (K-20), workforce development, local government, and nonprofits sectors. Currently, he is working with Simple Technology Solutions Inc., an 8(a) HUBZone IT that provides government agencies with Agile/DevOps/Cloud adoption and transformation services, to create a diverse IT talent pipeline for the Federal Government contracting space. 
He is driving social and economic equity for Women and People of Color by creating on-ramps to the Federal Government IT space through work-based learning opportunities (ex. apprenticeships) that provide a robust learning and upskilling experience that lead to enhanced competencies in the tech field, industry-recognized certifications, a work-ready workforce, and a holistic approach to human development that will benefit the communities throughout the Capital Region. 
Born in Mexico, and raised in Tampa Bay, Florida, his values of gut and grit were rooted in his family being migrant farm workers. It was these moments of reflection that have further pushed him to combine imagination, strategic thinking, and motivation to help guide him and overcome obstacles. 
Sal Amado is a graduate of the Sorensen Institute for Political Leadership at the University of Virginia's Weldon Cooper Center for Public Service and holds a BA in Spanish, Literature, and Latin American and Caribbean Studies from the University of South Florida. He lives in the West End of Alexandria. 
Paul Friedman is Founder/Executive Director of Safer Country, a gun violence prevention 501(c)(3) organization.
Paul has served six years on Alexandria's Budget & Fiscal Affairs Advisory Committee (BFAAC) and six years on the Board of Agenda: Alexandria.
Prior to Safer Country, Paul served as Executive Director of the Virginia Tech Victims (VTV) Family Outreach Foundation, during which time he worked with the City of Alexandria and Virginia Tech's local graduate schools to create a tree grove in Chinquapin Park to honor the victims and survivors of the April 16, 2007 massacre.
Paul is a graduate of New York Law School and Brandeis University.
Nominations are being sought for the WEBA's Board of Directors. Requirements include attendance at the monthly Board meetings on the second Tuesday of each month. This is the perfect way to learn and have a voice in matters of importance in the West End. It is also a great way to gain visibility for your business. Nominate yourself or another by emailing WEBA.
"I love to take advantage of the opportunities to get involved and meet other like-minded business owners. Through the WEBA, I meet tons of impressive business people, making a difference in the West End of Alexandria. "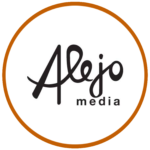 "I love the community of WEBA. Even through this pandemic I still feel connected to fellow business owners. And WEBA is doing our best to keep members informed on city regulations to keep businesses open and successful. "
"As a community-based organization, we rely on the strong networks and connections we have in the business community.  We not only serve the people living and working in the West End as a nonprofit, we need reliable relationships and business partners.  Being part of WEBA gives us another strong link to our community and helps us stay current."