The West End Business Association (WEBA) of Alexandria, was formed in 2005 to unify, strengthen and serve the West End business community. WEBA members benefit by working closely with other local businesses, networking with local business owners and city leaders. Collaborating with each other and learning about the political process enables WEBA members to stay informed of policies, new businesses and ordinances that affect our business world. All members are eligible to participate on Committees (see Standing Committees page for contact person).
Building relationships makes our community stronger.
WEBA hosts a networking Happy Hour every second Thursday of each month at a different business. These events are free to members who pre-register. Guests pay just $15.00. Hosts and sponsors have the opportunity to tell guests about their businesses and specials for WEBA members. Contact the Programs Committee Chair to host or sponsor an event.
These quarterly luncheons are held at member West End restaurants and hotels, and designed to inform and entertain members on a wide range of topics that affect our businesses. From taxes to trends, featured speakers are WEBA members and experts in their fields. Lunch and Learns also offer an opportunity to network in a relaxed atmosphere, and enjoy some great West End meals!
West End Business Association's mission is to provide member businesses with networking, education and growth opportunities, while offering unified advocacy.
Our Goals:
Foster and strengthen businesses in the West End of Alexandria
Provide education for businesses on relevant topics
Provide opportunities for businesses in the West End of Alexandria to improve and to build partnerships with the community and the city
Create an interchange of ideas for the Alexandria business community
Provide advocacy with the City government and local residents
No cost
Receive E-news and WEBA E-blasts containing events sponsored by WEBA and news of import to Alexandria's West End
To receive our E-blast sign up today!
"I love to take advantage of the opportunities to get involved and meet other like-minded business owners. Through the WEBA, I meet tons of impressive business people, making a difference in the West End of Alexandria."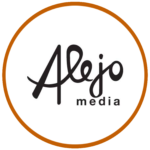 "I love the community of WEBA. Even through this pandemic I still feel connected to fellow business owners. And WEBA is doing our best to keep members informed on city regulations to keep businesses open and successful. "
"As a community-based organization, we rely on the strong networks and connections we have in the business community.  We not only serve the people living and working in the West End as a nonprofit, we need reliable relationships and business partners.  Being part of WEBA gives us another strong link to our community and helps us stay current."